Commercial Construction and COVID-19 | Going Beyond to Ensure Safety & Successful Completion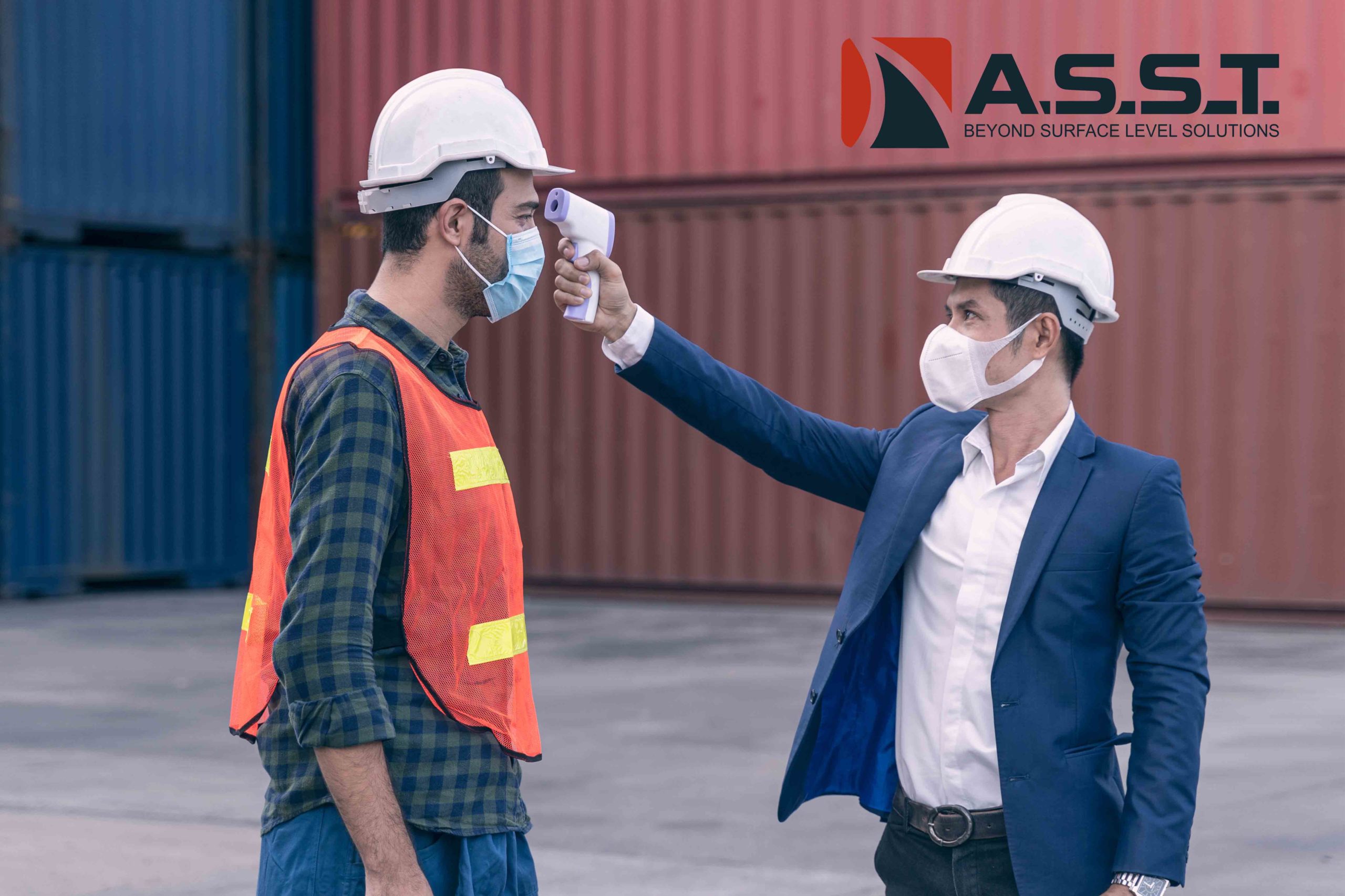 COVID-19 has changed our lives and it has changed commercial construction. Since March of 2020, we have all learned to adapt to the new world we live in. Commercial construction is one of the most dynamic environments to work in and with Covid-19, it has become even more challenging.
Social distancing, hand washing, wearing masks and health monitoring are some of the necessary requirements to reduce the risk of spreading Covid-19. When working in an already fluid environment, commitment to these health measures is of utmost importance.
At ASST (pronounced ə-ˈsist), we understand the importance of mitigating the risk of spreading Covid-19 as well as the importance of getting projects complete. On March 13 2020, our management teams went into action. We knew that this was big and we knew that we had to make immediate changes for the safety of our employees and our customers. On March 15, we had all of our offices disinfected by a professional service. On March 16, all office employees started working remotely and immediately after that, we added shifts to our fabrication facilities to promote social distancing. These are just a few of the measures that we have in place to protect our employees and our customers.  We know that the world we live in is dynamic, just like the large commercial projects we successfully complete. Because of this, we are prepared to complete any Division 6/12 healthcare, education and corporate space project and do it safely.
At ASST, our first Core Value is BEYOND: Doing more than our competitors to assist our customers. ASST is uniquely positioned to fulfill all aspects of your casework, millwork, solid surface and quartz projects. Whatever you need, ASST can build it to the exact specifications, in a safe manner and to the finest quality standards you expect. We look forward to Going Beyond for your exciting project! Contact us today at info@asst.com or visit our website at www.asst.com.