Company Profile
ASST Beyond Surface Level Solutions is an award-winning fabricator, manufacturer and product designer.  As an industry leader, we specialize in complex surface fabrications and full architectural casework packages for the health care industry.
Our solid surface work spans a variety of markets from health care to education, retail and corporate / public spaces.  Known for our innovative, patented thermoforming technologies and product designs, ASST takes on project challenges others avoid.  We bring to the table a passion for excellence to go beyond and to build what some initially thought was impossible.  Since our founding in 1998, ASST has developed an impressive portfolio of successfully completed projects with high-profile contractors, architects, interior designers, and end users.
Awards
Washington Building Congress Craftsmanship award winner for Chevy Chase Pavilion atrium.
NASFM 31st annual retail design awards, special merit award for outstanding store fixture for Sony Store, New York City.
Global Shop award winner for the Dupont Corian booth.
What You Can Expect From ASST
Proven Experience
ASST is an established industry leader bringing an extensive work portfolio, knowledge and culture of accountability to every project we perform.
Capabilities & Solutions
We believe in Going Beyond™ for our customers with innovative technologies that stretch creative boundaries by solving tough challenges.
Proprietary Design
ASST has created unique solid surface products and design solutions that leverage our proprietary processes with solid surface and resin materials.
Comprehensive Resource
ASST provides a total project solution from start to finish coordinating projects with diverse fabrication techniques and materials ranging from solid surface to translucent resins, woods, plastic laminates, metals, glass and more.
Meet The Team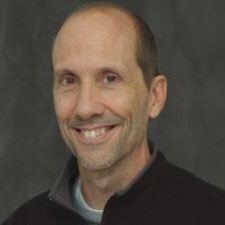 Russ Berry
President
Mike Henry
Director of Estimating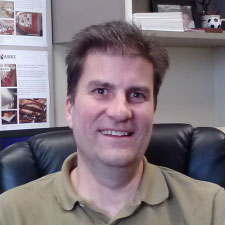 Kevin White
Director of Sales
Sustainability & Community Educational Commitment
ASST has taken the initiative to implement our own recycling effort to reduce the amount of our solid surface and resin material scrap sent to the landfill. We are very pleased to have connected with a local high school serious with reusing our discarded scrap material in a meaningful and educational way. The Gettysburg Area High School Technical Education Department has reutilized ASST scrap material in a variety of interesting student projects. From gears and pulleys to creating CNC machined cutting boards and signs, the students get some real hands-on experience with materials they might not be familiar with. Students raise funds to cover the cost of competitions and registrations by selling items designed and manufactured by students with the ASST donated scrap materials. ASST is very proud to partner with the Gettysburg Area High School to reuse and recycle our scrap!