Solid surface is one of the most versatile millwork finishes. There are some guidelines when specifying solid surfaces to keep your design intent. Below are a few of those guidelines.
Seams
Solid colors and colors with small particulates will either show no seam at all (solid colors) or be difficult to see (small particulates). Solid surfaces colors that will show a seam are any color that has movement (swirls, large particulates, etc.). Keep in mind that most solid surfaces come in 30" X 144". If your project has a surface area larger than this, there will be a seam. The last thing you want is your best work to have, what might be considered, a flaw that is painfully obvious. If you have any reservations about how a seam will look, contact your fabricator and ask them to send you large seamed samples. Any good fabricator will do this at no cost to your firm.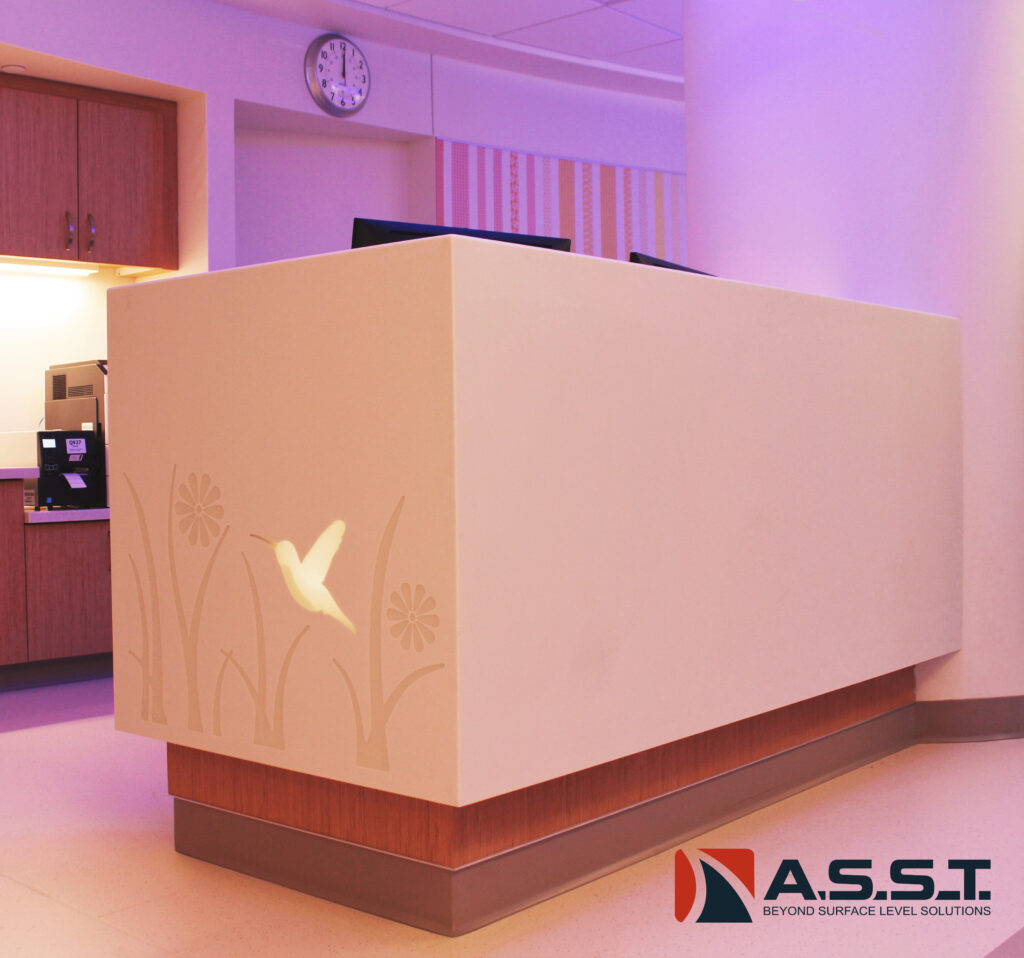 Color and Finish Level
Solid surfaces come in hundreds of colors from different manufacturers. While solid surface is a versatile surface with few limitations, there are some guidelines when specifying light and dark colors. When you are choosing color selection for a working surface (transaction ledges, tops, etc.) stay away from dark colors. Dark colors will show every little scratch and although they are easy to repair, it will have to be done often to keep the aesthetic you have designed. Light colors don't show scratches easily and most often will only require basic cleaning. Dark solid surfaces are great for vertical applications such as die walls or wall cladding. When specifying a dark color, make sure that you specify the finish level. A matte finish on a black solid surface will actually look grey. With very dark colors you will want at least a semi-gloss finish. Keep in mind that the higher the finish the higher the cost as there is more labor involved.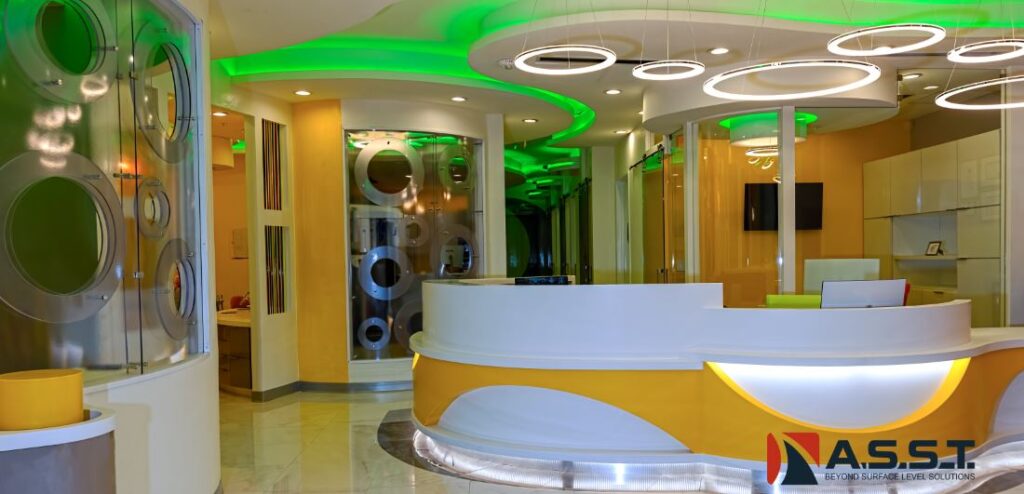 Thermoforming
Thermoforming solid surfaces gives you the ability to remove the chains and take your design to a whole new level. Solid surfaces are no longer just the flat countertop in a well-appointed kitchen. Thermoformed solid surfaces can be used for anything from an eye-catching nurse's station to the radius corners in an operating room and beyond. When specifying a thermoformed solid surface project, make sure that you specify the fabricator of choice. Don't let your best work be doled out to the cheapest millworker.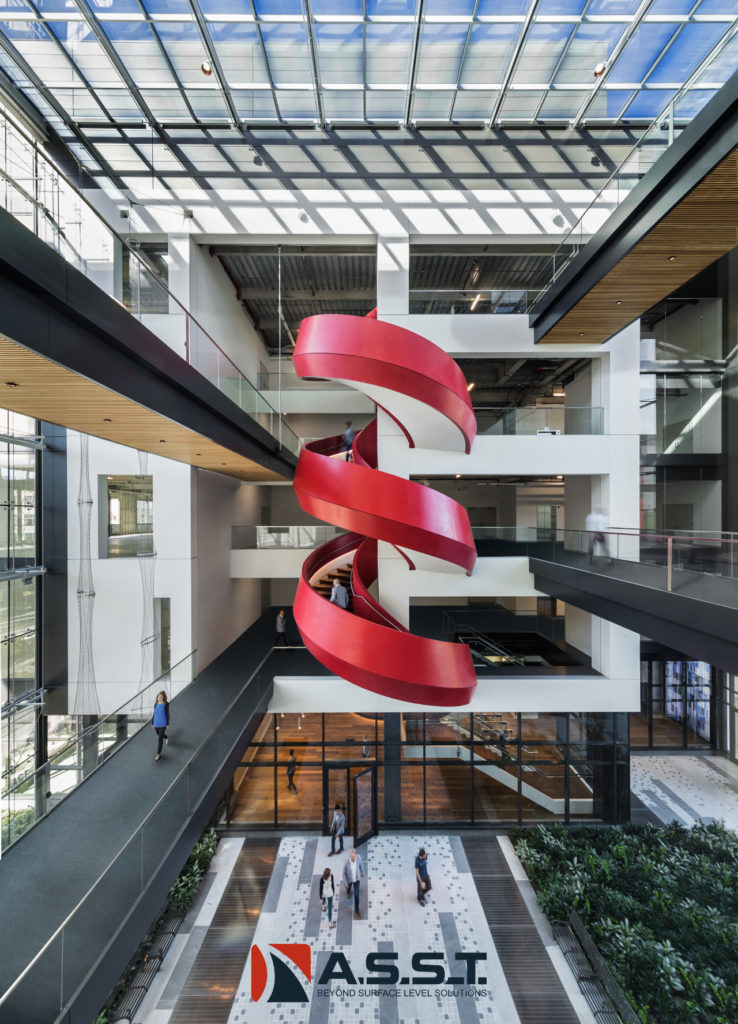 At ASST, we have been fabricating healthcare solid surfaces for 23 years. We have a solid surface fabrication facility in McSherrystown, PA and a quartz fabrication facility in Corry, PA. Whatever your needs, ASST can build it to the exact specifications, in a safe manner and to the finest quality standards you expect. Contact us online or call us at 717-630-1251. WWW.ASST.COM