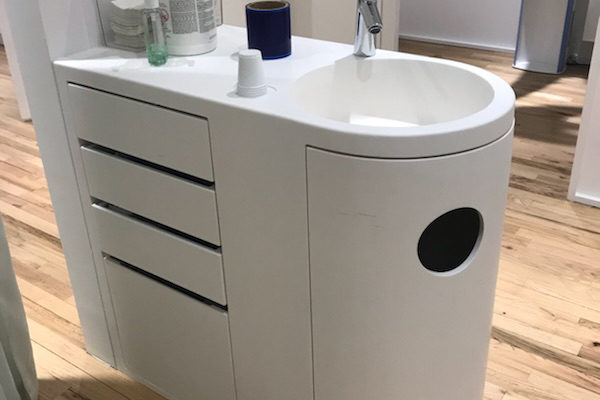 Healthcare professionals learned long ago that being cold will not give you a cold and today we know traditional casework is harboring bacteria. The most important part of healthcare casework is helping people heal. Why are we still using the same casework that is making people sick?
One of the cross-cutting issues of acute healthcare is the cost of preventing Healthcare Acquired Infection (HAI) and the cost of furnishings that are specified. According to the Center for Disease Control (CDC), 1 in 31 patients will become sick due to of a HAI. While casework is one of the largest investments that a healthcare facility makes when it comes to healthcare furnishing, it is also a likely place for HAI.
Traditional casework is fabricated using wood particle substrates laminated and trimmed with plastic or PVC. There are many places traditional casework can harbor infectious diseases. The most common places on or in healthcare casework for bacteria to grow and spread are handles, peeling laminate or the seam of edge banding. Why are health systems still using casework that peels apart, ensuring that bacterial will be spread?
Solid surface is the future of healthcare casework. Changes in the design of acute healthcare casework will help prevent disease and even promote healing. Eliminating laminate, banded edges and minimizing seams removes the environment for bacterial growth and transmission. Because the lifespan of casework is substantially extended with solid surfaces, the overall cost of solid surface casework is lower than traditional laminate casework.
---
At ASST, we have been fabricating solid surfaces for 21 years and we know that the future of casework is solid surface. Whatever you need, ASST can build it to the exact specifications, in a safe manner and to the finest quality standards you expect. We look forward to Going Beyond for your exciting project! Contact us now online or call us at 717-630-1251.