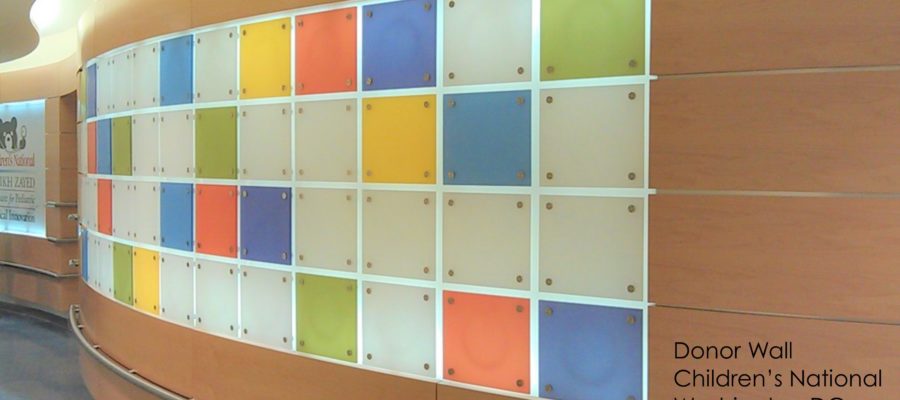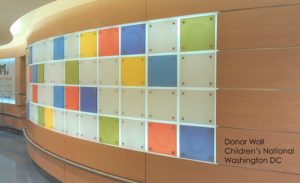 Proper care for solid surface should always follow the guidelines set by each individual manufacturer. Manufacturers have their own recommendations. Follow these guidelines to avoid incorrect cleaning procedures that could potentially void a warranty. It is also important to first identify the specific finish level that was applied to the solid surface before you start any cleaning procedures.
Commercial facility maintenance crews may not realize that determining the finish level is the most critical part of the cleaning process. Solid surface can be finished to four different sheen levels: matte, satin, semi-gloss and gloss. Each finish level has specific requirements for care. Matte finish is the most popular because it has a low sheen and requires the least maintenance. Satin requires a bit more care and semi-gloss and gloss require a certified fabricator to maintain the finish. If manufacturer guidelines are not followed by facility maintenance personnel, costly refinishing may be required by a certified solid surface fabricator to correct the problem.
ASST takes the maintenance of our solid surface product seriously. We supply manufacturer maintenance recommendations to all customers to ensure clear communication with regard to specific product care. As a general guideline, regular daily cleaning can be done with warm soapy water, ammonia-based household cleaner, or a dedicated countertop cleaner. Be sure to use a soft cloth lint free cloth especially for semi-gloss and gloss finishes. To prevent hard water marks, rinse and wipe completely dry after cleaning; clean up spills before they dry. To remove hard water marks, use a product formulated for this task. Lime-A-Way is one such product that can remove these stains. For disinfecting surfaces, diluted bleach (5 Tbsp. of bleach to 1 gallon of water) is recommended by the Centers for Disease Control and Prevention for disinfecting surfaces. Removing blotchy appearance or fine scratches can be achieved with an non-abrasive cleanser such as Softscrub with a wet sponge, buffing in a circular motion. Semi-gloss and gloss finishes can be cleaned with liquid soap and water. A white Scotch-brite pad can be used to remove stains using circular motions. Semi–gloss and gloss finishes however may require a certified fabricator to remove serious scratches and whirl marks. Remember that working with a certified fabricator like ASST means having access to experienced professionals who will assist in keeping your solid surface investment looking great!
---
First impressions always count. Be sure to call us for your next project! Whatever you need, ASST can build it to the exact specifications, in a safe manner and to the finest quality standards you expect. Contact us now online or call us at 717-630-1251.