Solid Surface Adhesion – Solid Surface is Sticking Around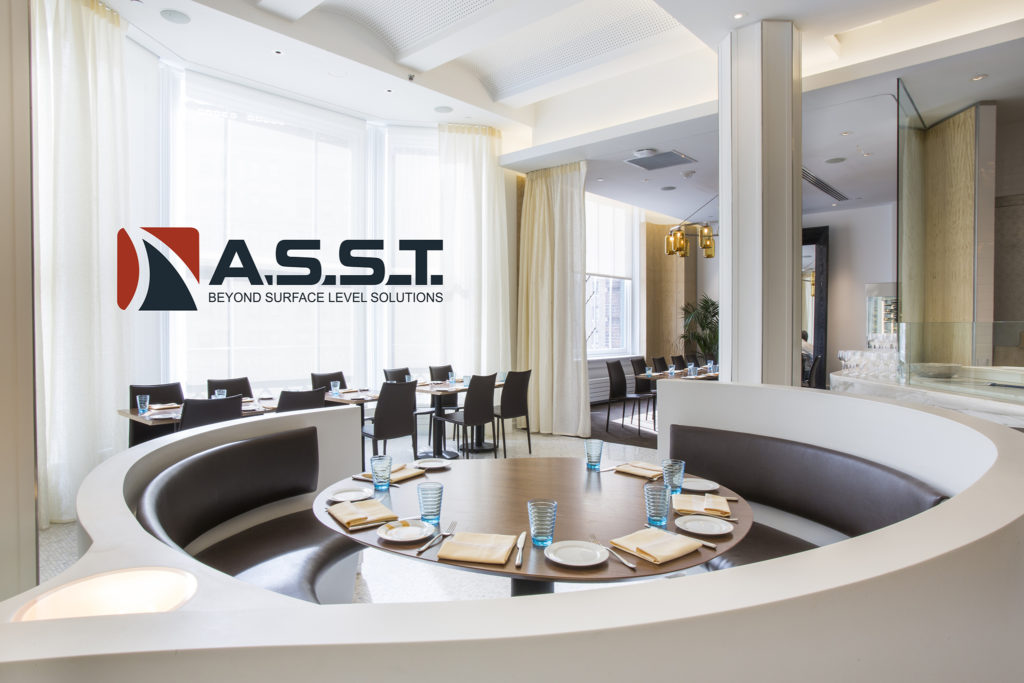 A considerable part of fabricating with solid surface is adhering separate pieces together. The solid surface fabrication joint requires a strong bond while maintaining aesthetics. This is accomplished by using the right solid surface adhesive that is matched to the surface color. The solid surface adhesive can be stronger than the material itself and with color matching, it is possible for the joint to subsist unnoticed.
Solid surfaces such as Corian©, Avonite©, Krion©, LG HI-MACS©, Wilsonart©, Duraseain©, etcetera require adhesive to be joined together. Incorrectly joined solid surface can be unappealing and even dangerous. In most cases, designers and architects do not want seams that are visible for their projects. In all cases designers, architects and contractors want solid surfaces that will not come apart. Imagine someone leaning against a solid surface top and it coming apart. No one wants a product that could injure a customer.
Each manufacturer of solid surface makes adhesive that is color matching and ASST uses the correct color matching adhesive for each project. ASST has 20 years of solid surface fabrication experience. We know what adhesives to use, the correct amount to use and the correct way to finish the adhesive.
---
If you want your next project to stick in the minds of your customers let ASST help you out. Whatever you need, ASST can build it to the exact specifications, in a safe manner and to the finest quality standards you expect. Even our EMR safety rating is outstanding at .793! We look forward to Going Beyond to address your exciting project challenges. For a quote, contact us now online or call us at 717-630-1251.