Senior Living Cool with Quartz Countertops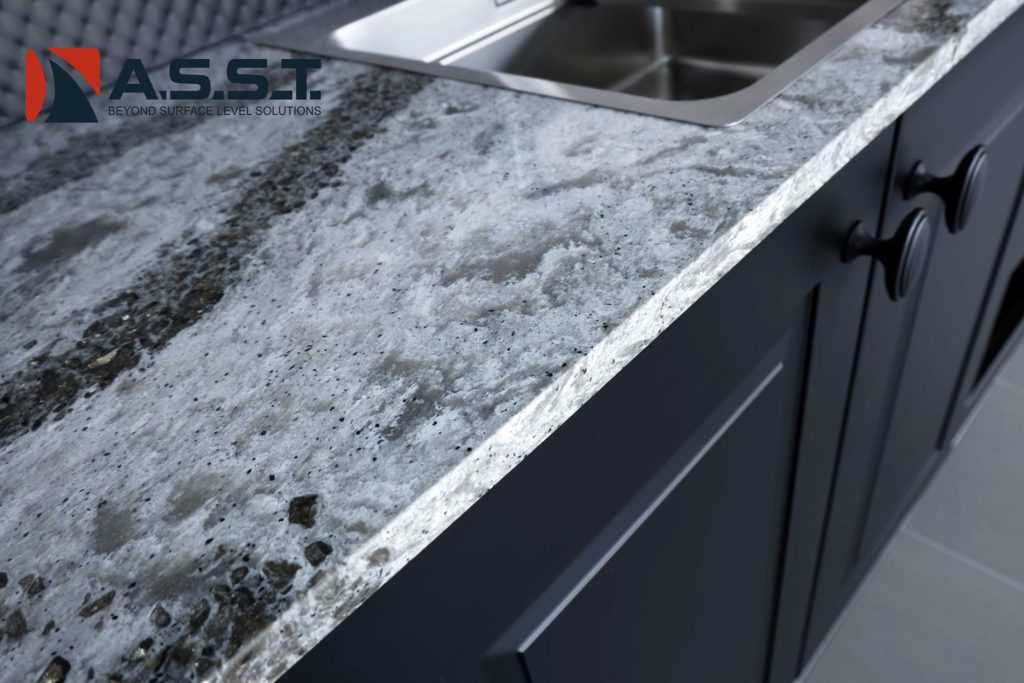 In an aging world, our senior communities are no longer the last in line to receive the best in countertops. There are currently more than two million people living in some type of senior facility and this number will continue to grow. These communities require infection prevention as much as any community and the choice of countertops is paramount in reducing the spread of bacteria and viruses. Until recently, senior communities had to choose between bacterial resistant materials and aesthetically pleasing materials. Thanks to engineered materials, senior communities can now have the best of both worlds. Enter quartz countertops in senior living.
Many senior communities are requiring the same amenities that their communities had before retirement and some would even like an upgrade. While granite is a beautiful and durable material, there are some inherent problems with using it. The first and foremost problem with using granite in a senior community is that the material is porous. This requires a granite countertop to be continuously sealed to maintain any non-porous attributes. Another major problem with choosing granite for a senior community is consistency. Mother Nature is beautifully inconsistent and if you are aiming to maintain the same theme or color palette, a natural product will not work.
Quartz countertops are consistent in color/design and can have the look of granite. Quartz countertops are non-porous and never have to be resealed. This reduces the risks of infection and the amount of maintenance required. Our seniors deserve the best that retirement has to offer. This should include reducing the risk of infection and the feeling that a well-appointed home delivers.
At ASST, we have the capability to relieve the stress of managing surface, millwork and casework fabrication and installation. By adding Quartz surfaces to our line of services, we have become the nation's premier fabricator of commercial surface products. Steve Stoddard is heading up our Quartz division. Steve has an award-winning resume of commercial surface experience and is the keystone of our Quartz foundation. ASST is your full package fabricator for Division 6 and Division 12 Healthcare, Education, Corporate/Public Space and Retail surfaces.