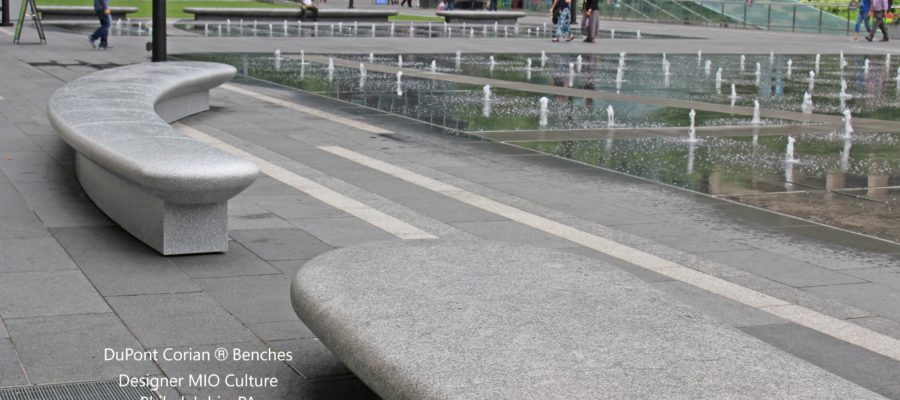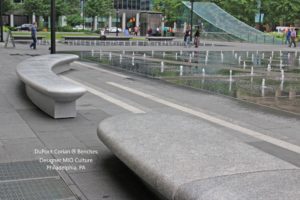 How do you design and shape solid surface projects? The technique of thermoforming is used to mold and shape different solid surface materials. This allows flat sheets of synthetic solid surface material to be transformed into almost any shape. By using heat and pressure the synthetic material is shaped into different three dimensional, rounded designs. The material is heated until it is pliable, placed over a mold and vacuum formed by removing the air between the material and a high temperature silicon membrane. Once the material has cooled it is trimmed to exact specifications using our 5 axis CNC.
Not all surfaces can be molded and turned into three dimensional shapes but most synthetic solid surfaces can. This process cannot be used on other solid surface materials like quartz and granite. Companies that choose synthetic solid surfaces have a broader range of artistic ability when it comes to solid surface projects. Thermoforming is a tricky trade and creating the right balance of heat and bend is crucial to this process. The different chemical makeup of synthetic solid surfaces requires different temperatures. There are also limitations of the bend radius with different materials. No one enjoys telling a customer that the project has to be redesigned because the material specified cannot be formed into the desired shape.
ASST has thermoformed most synthetic solid surfaces and we know the requirements for each. With the high level of technology in our fabrication facility, there are no limitations to the design of synthetic solid surfaces. ASST can bend synthetic surfaces any which way to bring your 2D project plans into to the 3D world.
---
Let ASST bend over backwards for you on your next project. Whatever you need, ASST can build it to your exact specifications, in a safe manner, and to the finest quality standards you expect. Contact us now online or call us at 717-630-1251.