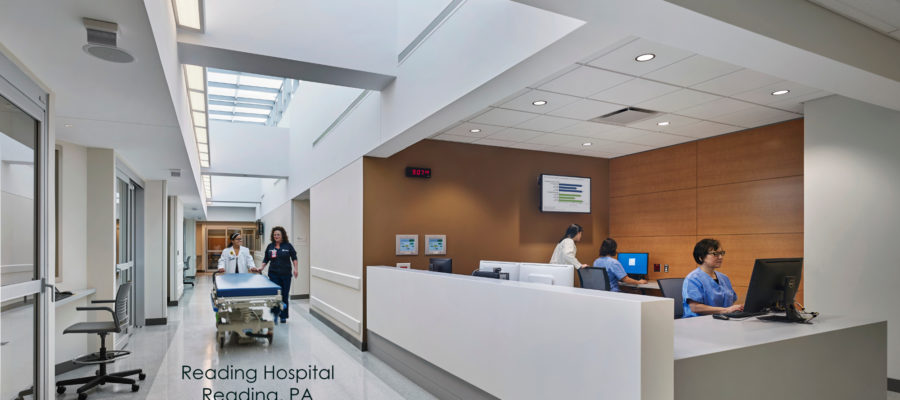 You are designing and building a new healthcare facility or school laboratory. What materials will you choose? The cost of the material, the function of the material and the durability of the material usually have some relevance as what will be chosen for the surfaces.
In healthcare, schools, laboratories and more it is important that surfaces are conducive for a healthy environment. Bacteria and mold in healthcare systems, schools, laboratories, kitchens and bathrooms can be disastrous. Surfaces in these environments need to be easy to clean, non-porous, seamless, repairable and durable.
Acrylic polymer solid surfaces are non-porous and because of this mitigate the risk of mold and bacteria. This makes simulated stone acrylic polymer surfaces ideal for healthcare, schools, laboratories and more. Unlike natural stone surfaces, acrylic polymer surfaces can be thermoformed into just about any shape and size. With color matching adhesives, solid colors are seamless. Acrylic polymer solid surfaces are resistant to scratches and stains similar to natural stone. The benefit of acrylic polymer is that it is easier to clean and repair than natural stone. Cleaning is as simple as using soap and water. Repairing is as easy as sanding with sand paper. Plastic polymer/simulated stone is the obvious choice for most commercial surfaces.
---
ASST has decades of experience with plastic polymer solid surfaces.  Whatever you need, ASST can build it to your exact specifications, in a safe manner, and to the quality standards you expect. Contact us now online or call us at 717-630-1251.