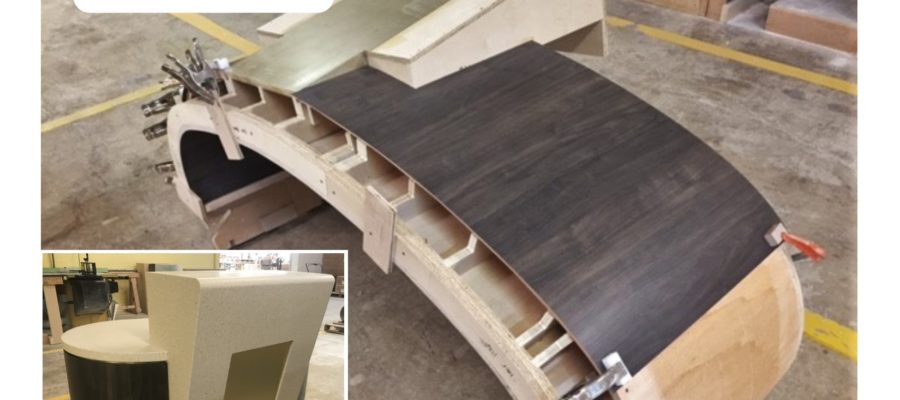 Casework Solutions – Comprehensive Solutions for Casework, Millwork, Solid Surface Fabrication and More
We know that maintaining a competitive edge in the marketplace with superior low risk subcontractors is of paramount importance to General Contractors. Since 1998, ASST has been providing casework solutions in a variety of materials. With an excellent risk assessment and value, ASST brings to the table proven experience in healthcare, education, corporate and retail projects.
Today, General Contractors need a reliable single subcontractor source. A source combining Construction Specification Institute (CSI) scopes that drive efficiency and build Owner value. Experienced Project Managers need to coordinate the trades to eliminate unnecessary mobilizations, prevent scheduling conflicts, and avoid gaps and overlaps in each trade contractors' scope of work. Having numerous subcontractors in similar overlapping trades is a sure "recipe for disaster" contributing to both project scope confusion and costly change orders.
To address this critical management issue, ASST has found value in providing a more proactive comprehensive solution. A "one-stop" casework/millwork custom solution incorporating a wide variety of finish materials. ASST can perform work with wood veneers, plastic laminate, Trespa®, stone, metal, glass as well as all brands of solid surface and resin plastic materials. We believe the fit and finish of the final product is enhanced when building the internal framing structures ourselves. Our innovative team of estimators, planners and project managers collaborate and deliver project results in a way few competitors can.
Contact us today to see how we can ASsiST you with a comprehensive casework solution for your next project.