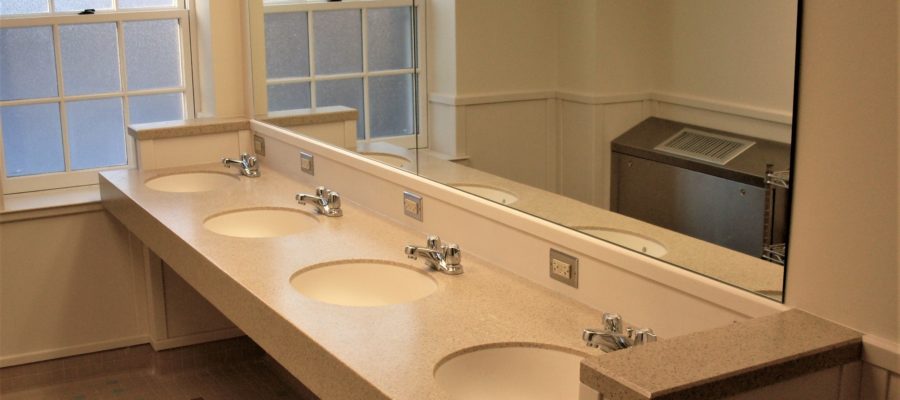 Effective Project Management – Overcoming Challenges with Solid Surface Project Management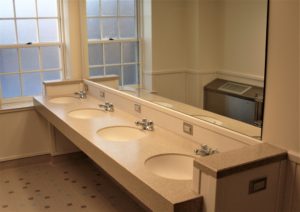 In construction, successful completion of a job is accomplished through effective project management. Delivering a quality project to your client on time and within budget while also turning a profit is no easy feat. It requires careful planning and detailed monitoring of project progress. Communication and collaboration with the General Contractor and other team members is of paramount importance.
Detailed strategic planning is the most important aspect of successful construction project management. The more complex the project, the more planning will be required. A well-planned project maximizes efficiency and provides a step by step roadmap for completing the work on schedule and within budget. For example, college student housing projects can have very tight schedules. Students are scheduled to arrive back from summer break at a specific time. Delays and setbacks many times are not addressed quickly enough to hold the schedule by many solid surface subcontractors.
ASST has a wealth of project management experience in dealing with tight schedules for college student housing projects. For a recent project with Elizabethtown College, there were multiple delays on site that were slowing the job progress. In response, ASST's Project Manager quickly mobilized the installation team to work longer days and weekends to meet the deadline. Doing what ever it takes and Going Beyond for our customers is of prime importance. Our innovative team of estimators, planners and project managers collaborate and deliver project results in a way few competitors can. Contact us today to see how we can make a difference on your next project!
ASST is uniquely positioned to fulfill all aspects of your project. Whatever you need, ASST can build it to the exact specifications, in a safe manner and to the finest quality standards you expect. Even our EMR safety rating is outstanding at .793! We look forward to Going Beyond to address your exciting project challenges. Contact us now online or call us at 717-630-1251.