Commercial Millwork, Casework and Solid Surfaces are Fomites
Fomites /ˈfōməˌtēz/ are defined as "objects or materials which are likely to carry infection, such as clothes, utensils and furniture." Casework, millwork and countertops fall into this category. Fomites that are porous provide an easy place for viruses and bacteria to hide. A great example is a laminate countertop with a PVC edge band that has been chipped. The picture below was taken at a hospital Emergency Room behind a Nurse's Station.

When viruses/bacteria sink into the holes of porous material they become extremely difficult to clean and disinfect. The cavities in porous material become a place for moisture to collect and bacteria need moisture to grow. The picture below shows how viruses and bacteria can fall into the crevices of porous material.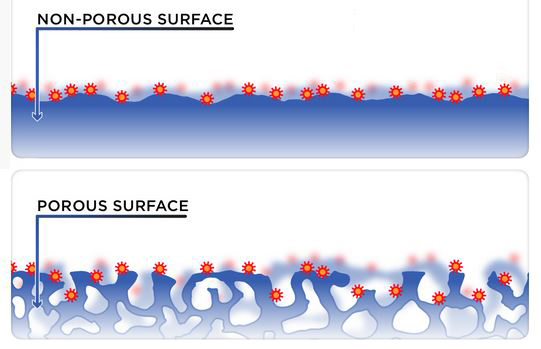 Solid surface millwork, casework and counters are easy to clean, resistant to chemical corrosion, resistant to impact damage and easy to repair. This makes solid surfaces the solid choice for healthcare, education and corporate spaces.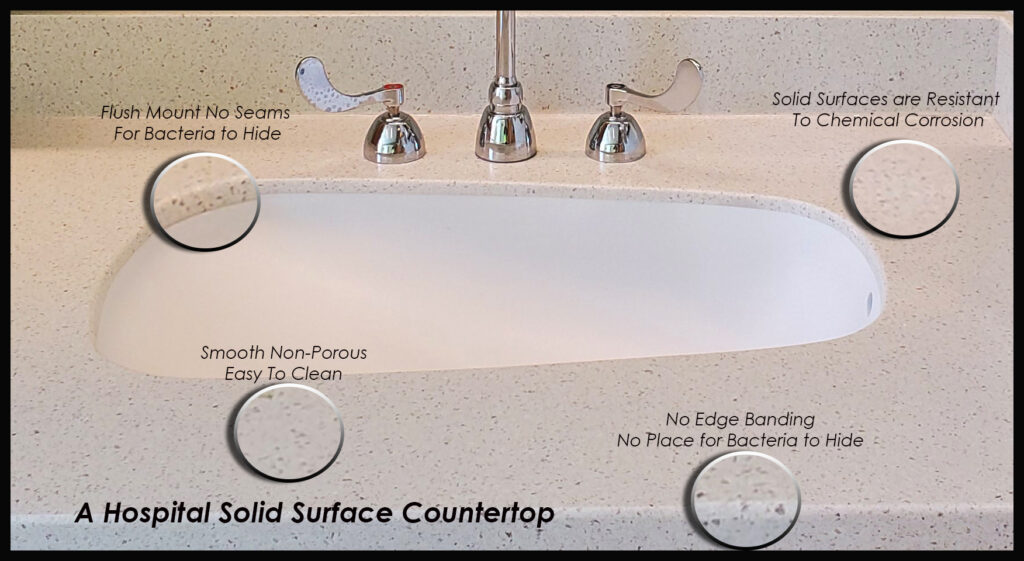 At ASST, we have been fabricating healthcare solid surfaces for 23 years. We have a solid surface fabrication facility in McSherrystown, PA and a quartz fabrication facility in Corry, PA. Whatever your needs, ASST can build it to the exact specifications, in a safe manner and to the finest quality standards you expect. Contact us online or call us at 717-630-1251.